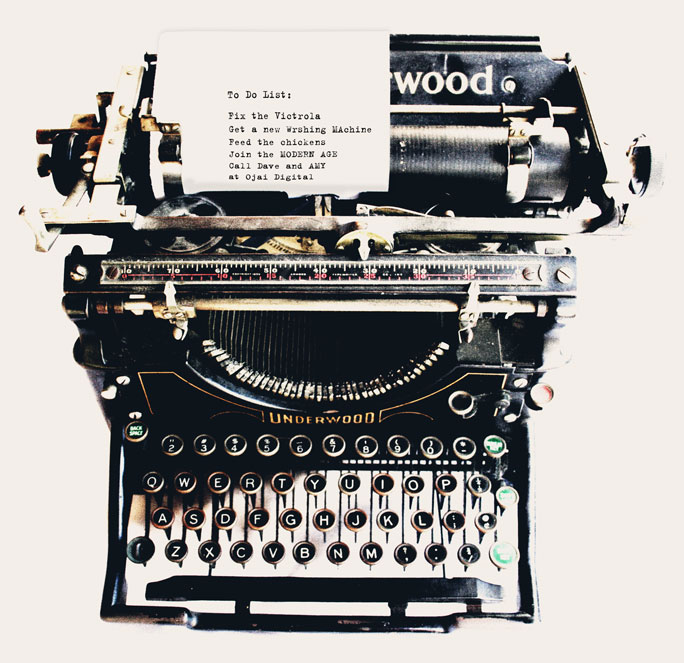 Artists, you KNOW you need a website (or website updating)…and you KNOW you've been thinking it's really something you have to do…and you KNOW you've been thinking this for quite a while. The idea of it is so overwhelming however, that it just keeps getting recycled down to the bottom of your To Do list.
Artists websites are a necessary thing. In today's marketplace you really do want to have control over your own web presence. Sure, you might be out there on other organization's sites or on your own Facebook page and other social media, but keep in mind that those should be enhancements to your website presence, they do not take the place of having your own site.
In the good old days you'd hand someone a nifty color brochure or probably a sheet of 20 slides which you'd hope the collector, art dealer or curator would want to contact you and see your work in person. In today's world those same people google your name. An artist's website is one of the most important elements that an artist can have when it comes to showcasing, promoting and presenting their art.
We can help!
Our mobile friendly, well designed and developed websites include ease of the viewers use, a sample portfolio of your work presented in a gallery that suits your personal needs, plus all of the pertinent text pages like a bio, news, etc.
As fine artists ourselves, we understand your needs and your goals, and as web designers we know how to accomplish those goals.
Our artists websites start at $800. We create websites of varying degrees of complexity depending on your needs.
We work with our clients in many different ways depending on the level of involvement that the client desires.
Our content managed sites can be maintained by you or by us.
We'd love to give you more details, call us for a free consultation 646-8604.
You can view many examples here on the Services page
or view specific examples here: